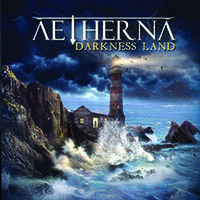 Title :Darkness Land



Cat # ER22025
Barcode : 00806891306807
Rel Date: Jun 2019

Tracks:


Event Horizon
Darkness Land
Sounds From Nowhere
Devil's Lullaby
Overdream
Lord of Sins
The Chauffer
Darkness Land is Aetherna's debut album, classic heavy metal sounds with strong Gothic elements. The group sees the presence of Germana Noage and her powerful voice. The group, therefore, fits right into the front female singer strand.
Realized in an elegant ltd digipack this album is recommended to all those who love gothic metal sounds that have their roots in classic traditional metal sounds.