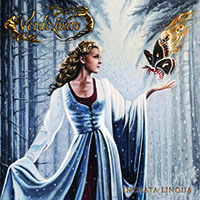 Title :Ingrata Lingua



Cat # ERDGT01001
Barcode : digital release
Rel Date: 2014

Tracks:


Zefir se vraća
Zephiro Torna
Франческо Петрарка
Voi ch'ascoltate




The 'mission' of Fabrizio Sassi (singer and mastermind of Verde Lauro) continues, namely that of spreading Petrarch's verses and thoughts also and not only among the metal audience. And after Italy it is now the turn of Croatia and Russia 🙂 !!
'Ingrata Lingua' is precisely the new single that proposes two songs taken from the abum 'Voi ch'ascoltate' :  Zephiro Torna (originally sung by Alessandro Del Vecchio) and 'Voi ch'ascoltate' which are re-sung in Croatian by Dino Jelusic singer of the Trans Siberian Orchestra and Animal Drive, and in Russian by Sergey Sergeev singer of Форсаж (Forsage).