After the release which took place last week on digital platforms, today the 'ENOUGH' VIDEO comes out, the leading single taken from YOU ARE NOT the second Watershape album to be released on May 21st in digital and soon after on colored vinyl. RED(Limited Ed.)
YOU ARE NOT can only arouse great interest for lovers of progressive sounds of which the music of Watershape is rich, a band formed by members and former members of bands such as Arthemis, Hypnothetical, Power Quest and Hollow Haze, so get comfortable and enjoy this tasty aperitif waiting for the abum that will arrive soon !!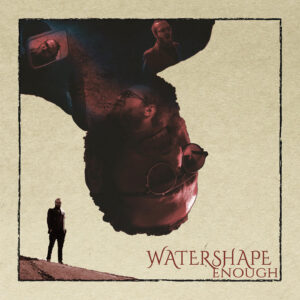 Watershape play a progressive influenced both by progressive rock of the 70s (King Crimson, Genesis, Gentle Giant,….) And by modern progressive metal (Dream Theater, Pain of Salvation, Opeth,….) Very close, in some respects, to the concept of artists such as Steven Wilson and the Porcupine Tree.

After having released 2 singles and some covers, in 2018 the first album entitled "Perceptions" is released.

The new album "You Are Not" represents a big step forward in the development of an increasingly personal style.

Here is the Tracklist:
Enough  (SINGLE)
The Mystery Man
In The Garden Of Dreams And Grace
Colors Rite
The Endless Journey
Mr. K.
Floating (In The Damp Air)
Timanfaya