We are delighted to announce a new addition to the Elevate roster. The
MISTYFICA
from Ukraine, who play an elegant and powerful brand of symphonic metal with an epic touch.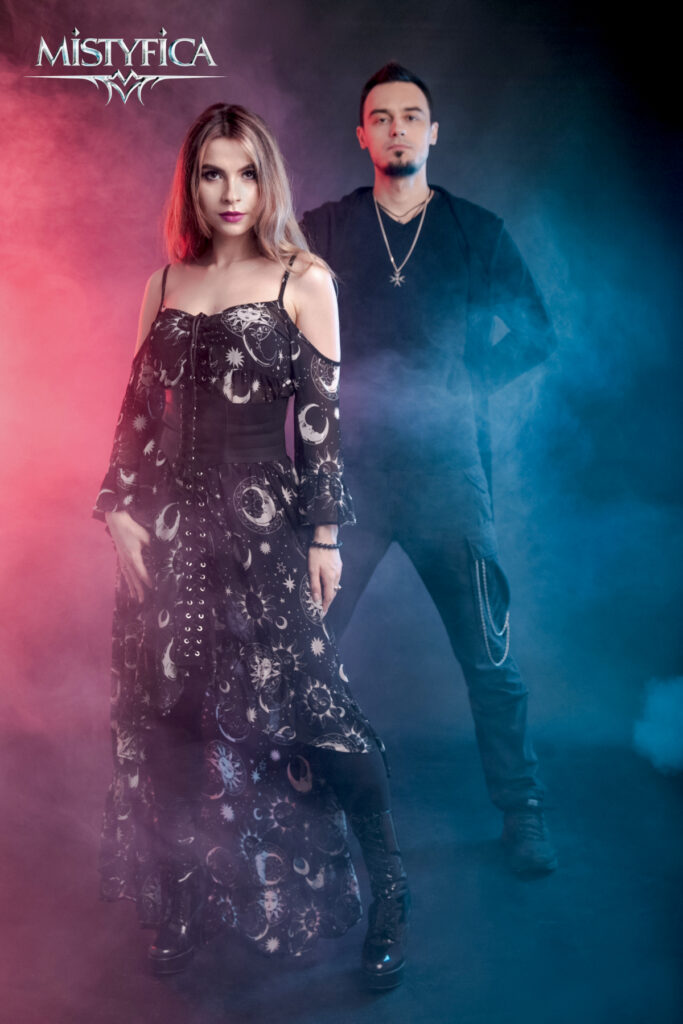 As for their music, you can expect a delectable blend of heavy guitars akin to Epica and Xandria, sincere emotions reminiscent of Within Temptation, and orchestral arrangements in the vein of Delain. To top it off, their sound is enriched by the powerful, passionate, seductive, yet delicate vocals of Valerie Chudentsova—a classically trained opera singer—combined with growls and other extreme vocal parts performed by Max Molodtsov.
Their debut album, "Century Tales," will see the light on Elevate Records in September and will be preceded shortly by a single and lyric video.