"I wander in this millennium
seeking meaning in this life
without escape
No light, no goal,
only the faith of deception
The ancient texts written by man
create saints one by one
And burn demons in the fire"
Anno Domini 2021, after a long pilgrimage on Earth in search of abominations and infidels, the Sommo Inquisitore (Supreme Inquisitor) sets foot on Italian soil, the realm of sovereign metal.
A creature entirely signed by Giuseppe Cialone, who fully embodies the role of the Sommo Inquisitore already co-founder and vocalist of the band "Rosae Crucis," with 4 albums and several singles to their credit, and an extensive live activity behind them.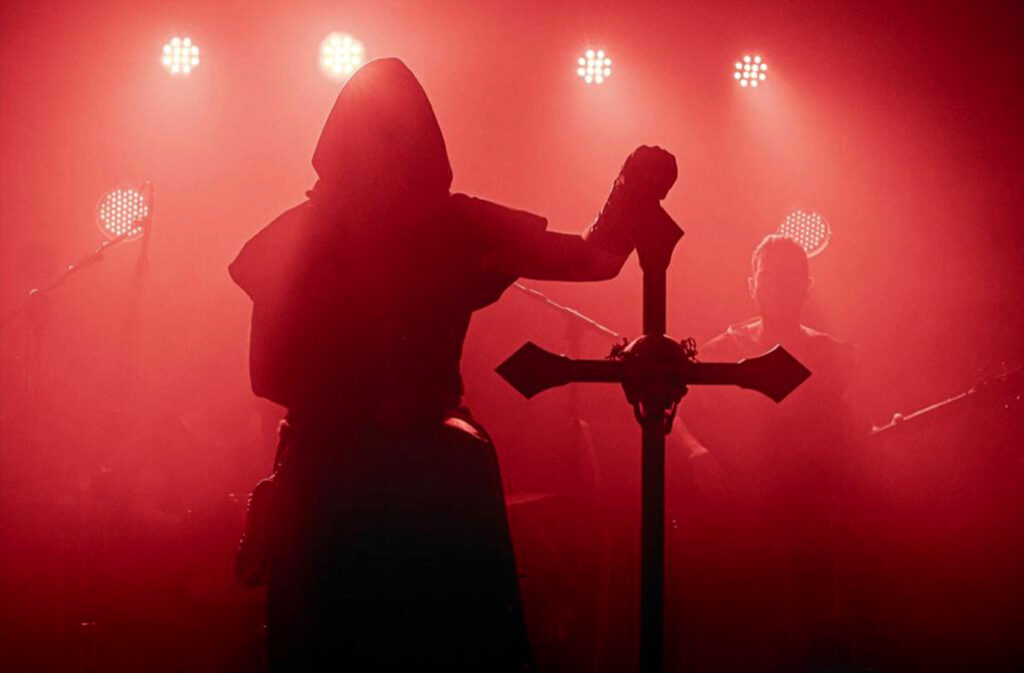 During the lockdown period, Giuseppe dedicates himself completely to a unique project, linked to his passion for the darkest period of the Old Continent, strongly inspired by the books of Inquisitor Eymerich. He is assisted in this project by highly skilled musicians such as Andrea Mattei, a versatile and virtuoso guitarist who also recorded the album entirely in his studio (Trick Studio in Tivoli), Andrea Romanzi on bass (a touring and double bassist in various formations), and Piero Arioni (formerly of Rosae Crucis and Exiled On Earth) on drums.
In 2021, Anno Mille sees the light, an album that was very positively received by critics, generating much curiosity, especially due to the theatrical aspect of the band, with our musicians wearing stage tunics and the Supreme Inquisitor in all his dark form.
In the fall of 2023, the release of the new album "Aerarius Faber Artifex" is scheduled, produced, like its predecessor, by Giuseppe Cialone and recorded together with Andrea Mattei in his Trick Studio. It will be released on Elevate Records.
In the new album, the band is joined by another virtuoso, Giuseppe Marinelli, already a guitarist in numerous metal formations (formerly in NEVERDREAM and currently in Exiled On Earth, Tiziano Marcozzi's solo project, and another guitarist of Rosae Crucis).
The new album is a faster production, with a series of important choral and orchestral inserts that enhance the dark atmosphere of the Middle Ages even more, without neglecting the power of classic Heavy Metal that completely engulfs the album, ranging from neoclassical passages to powerful power metal bursts, with some significant forays into Folk Metal. The album, titled "Aerarius Faber Artifex" in honor of the historical profession of the Cialone family, which Giuseppe has fully inherited, being defined by Roman historical associations as "one of Italy's last great blacksmiths and forgers," features a total of 8 tracks, of which we will soon provide a detailed description."