The digital 'reissue' of the first, legendary, 1990 album by Rod Sacred is released today on all platforms.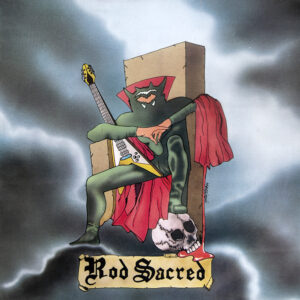 you can listen / download it at the following link

http://smarturl.it/wf07fu



And now a bit of history :): after a professional Demo tape – entitled 1988 – which was very successful with audiences and critics, the group leaves for a long Italian tour that touched numerous cities and reached its apex in Milan in a legendary concert organized by Pino Scotto of Vanadium.
The reviews of the Tour are the decisive push towards the album that will be recorded in October 1989 at the Much More Studios in Florence. During the recording Franco Onnis and the manager of Rod Sacred (Klaus Byron) went to Discomagic in Milan with only a few pieces of the record in hand but they managed to sign a recording contract.
The album was released in January 1990 and was immediately a success, followed by a second promotional tour. The major German magazine Metal Hammer writes, "the best emerging band in Europe in 1990", dozens of radios and newspapers both Italian and foreign ask for interviews and interventions, meanwhile the tour continues unabated with dozens of dates.

In '91 Rod Sacred were the second best emerging band in a national referendum called by Metal Shock.