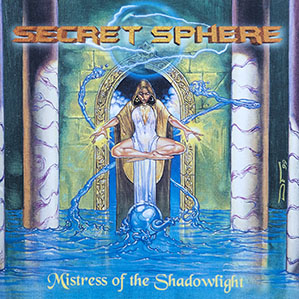 Secret Sphere debut album, MISTRESS OF THE SHADOWLIGHT,  available for the first time.
Dated 1999 marks the debut of the band that has become one of the most celebrated band of Italian and international scene og power symphonic metal .
Until now, listening to and downloading this album via digital platforms was impossible. Now you can find all the links to do it here:
Inserted as a bonus track the song 'Last Moment' Of Eternity' until now available only on the Japanese version.
Secret Sphere in 1999:
Roberto Ramon Messina : Voice
Aldo Lonobile : Guitar
Andrea Buratto : Bass
Antonio Agate : Keyboards
Paolo Gianotti : Guitar
Luca Cartasegna : Drums